Contact Us for High Flow High Capacity Commercial Water Filters: Applications Include: Well Water, Iron, Manganese, Sediment, Rust, Turbidity, City Tap Water, Chlorine, Chloramines, Organic Chemicals, Hard Water

Automatic Commercial Backwashing Filters

Now you can order direct from RainDance Water Systems using our secure shopping cart for hassle free online ordering. Purchases are available through our various internet outlets or call toll free 1-877-788-8387 - FAX 760-896-6999. To learn more about RainDance Water Systems and our large selection of residential and commercial water filters please visit our company website @ www.raindancewatersystems.com or continue to browse below for pricing and information.

We have solutions for your industrial / commercial water treatment applications - Golf Courses, Irrigation, Apartment Buildings, Schools, Colleges, Car Washes, Laundromats, Reverse Osmosis Pretreatment, Cooling Towers, Restaurants, Dairies, Farms, Ranches, Livestock, Boiler Feed Water, Hospitals, and more..

Non-Chemical Iron Water Treatment Systems - Non-Chemical refers to no chemicals are needed to regenerate these water systems.

Self-Backwashing Commercial Iron Water Filters

| | | |
| --- | --- | --- |
| Iron Max | Sediment/Sand | WH-CARB |
RainDance Water Systems: On Sale Now ! Our best selling High Capacity, High Flow 40gpm, 50gpm, 60gpm and 100gpm Custom Duplex Iron Max Commercial Iron Filtration Package. Suitable for high flow rate well water applications, continuous water filtration, irrigation, farming, car washes, golf courses, colleges, and more. For additional information and special pricing on our Packaged Iron Max Duplex Package desigend for well water iron and manganese filtration please email sales@raindancewatersystems.com or contact a RDWS Representative at 1-877-788-8387
Request a hassle free Commercial Iron Max quote today: Sales@RainDanceWaterSystems.com

The Single Tank Commercial Iron Max Iron Filtration Series

Chemical free - Iron Filters, Manganese, and Hydrogen Sulfide Gas Removal Systems

Commercial Well Water Filter Applications - Irrigation, Farming, Car Washes, Golf Courses, Colleges, and more

~ Prices Subject To Change ~

| | | | | | | |
| --- | --- | --- | --- | --- | --- | --- |
| Part # | Tank Size | Pipe Size | Weight LBS | Service Flow Rate GPM | Backwash Flow Rate GPM | Price |
| Iron Max-18 | 18 x 65 | 1.5" | 870 | 36gpm | 25gpm | |
| Iron Max-21 | 21 x 62 | 1.5" | 1040 | 42gpm | 30gpm | |
| Iron Max-24 | 24 x 72 | 2" | 1525 | 60gpm | 45gpm | |
| Iron Max-30 | 30 x 72 | 2" | 2375 | 90gpm | 60gpm | |
| Iron Max-36 | 36 x 72 | 2" | 3100 | 120gpm | 90gpm | |

Note: If you do not have the available flow rate for backwashing you may require (2) smaller systems

plumbed in parallel to accommodate your flow rate and backwash capabilities.

High Flow Continuous Well Water Commercial Iron Filtration

(2) Tank Duplex Commercial/Industrial Iron Max - Industrial Iron Removal Systems

Perfect For High Volume Water Use

Chemical free - Iron, Manganese, and Hydrogen Sulfide Gas Removal Filters

RainDance Water Systems: On Sale Now ! Our best selling High Capacity, High Flow 40gpm, 50gpm, 60gpm and 100gpm Custom Duplex Iron Max Commercial Iron Filtration Package. Suitable for high flow rate well water applications, continuous water filtration, irrigation, farming, car washes, golf courses, colleges, and more. For additional information and special pricing on our Packaged Iron Max Duplex Package desigend for well water iron and manganese filtration please email sales@raindancewatersystems.com or contact a RDWS Representative at 1-877-788-8387

High Volume Continuous Commercial Iron Filter Applications - Irrigation Filters, Farming, Car Washes, Golf Courses, Colleges, and more

| | |
| --- | --- |
| Part # | Iron Max Continuous Flow Duplex Commercial Iron Filter Package |
| Iron Max-14-2-MO-40 | 1.5" Duplex Tanks To Be Plumbed Parallel To Accommodate A 40gpm Flow Rate |
| Iron Max-16-2-MO-50 | 1.5" Duplex Tanks To Be Plumbed Parallel To Accommodate A 50gpm Flow Rate |
| Iron Max-18-2-CAT-60 | 2" Duplex Tanks To Be Plumbed Parallel To Accommodate A 60gpm Flow Rate |
| Iron Max-24-2-CAT-100 | 2" Duplex Tanks To Be Plumbed Parallel To Accommodate A 100gpm Flow Rate |
| Quote & Information | Email sales@raindancewatersystems.com or contact a RDWS Representative at 1-877-788-8387 |

Above Iron Max iron filter systems include tank, timer valve, distributor and filtration media.

Iron Max Removal Capacity: 10ppm iron, 5ppm manganese, 3ppm hydrogen sulfide gas

The Iron Max works well on a wide range of pH levels (6.8 to 9 pH). However, the higher the pH the higher the oxidation capabilities. A 6.8 pH is considered ideal. A lower pH may require extra media for additional contact time. A more practical approach would be to install a pH neutralizing filter in front of the System which will bring any pH up to the 6.8 to 9.0 ideal pH range.

Due to weight and ease of maneuverability - Tank and media are shipped separately on pallet.

Each commercial filter includes simple easy to follow step by step filling instructions.

To order call toll free 1-877-788-8387 Prices include filter media - Shipping quoted upon request

Questions or shipping quote (Please include complete shipping address)? e-mail us at sales@raindancewatersystems.com

---
Commercial Carbon Media Water Filters
Contaminant Treatment: Chlorine, Organic Chemicals, Fertilizers, TCE (Trichloroethylene), EDB (Ethylene Dibromide), THM (Trihalomethanes), Sediment, Chemical Odor, Pesticides, Detergents, Chloromines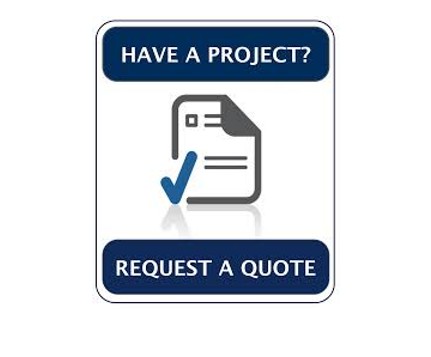 WH-CARB - High capacity carbon filtration system
Chlorine and inorganic chemical filtration

| | | | | | | |
| --- | --- | --- | --- | --- | --- | --- |
| Part # | Media Cubic ft. | Tank Size | Pipe Size | Weight LBS | Service Flow Rate GPM | Price |
| WH-CARB-12 | 2.0 | 12 x 52 | 1" | 109 | 10gpm | |
| WH-CARB-14 | 3.0 | 14 x 65 | 1" | 195 | 15gpm | |
| WH-CARB-16 | 4.0 | 16 x 65 | 1" | 233 | 17gpm | |
| WH-CARB-18 | 6.0 | 18 x 65 | 1.5" | 312 | 22gpm | |
| WH-CARB-21 | 7.0 | 21 x 62 | 1.5" | 389 | 30gpm | |
| WH-CARB-24 | 10.0 | 24 x 72 | 2" | 595 | 60gpm | |
| WH-CARB-30 | 15.0 | 30 x 72 | 2" | 980 | 75gpm | |
| WH-CARB-36 | 20.0 | 36 x 72 | 2" | 1240 | 80gpm | |
| WH-CARB-42 | 30.0 | 42 x 72 | 3" | 2235 | 140gpm | |
| WH-CARB-48 | 40.0 | 48 x 72 | 3" | 2905 | 150gpm | |

Due to weight and ease of maneuverability - Tank and media are shipped separately on pallet.

Each commercial filter includes simple easy to follow step by step filling instructions.

To order call toll free 1-877-788-8387 Prices include filter media - Shipping quoted upon request

Questions or shipping quote (Please include complete shipping address)? e-mail us at sales@raindancewatersystems.com

---

Water Sediment, Sand, Silt, Turbidity
SAND FILTERS: Customers experiencing high sediment, sand, and turbidity please see our no routine maintenance RDWS-NS sand sediment filtration systems. The RDWS-NS Series provide superior water filtration performance and solids loading capacity compared to conventional multi-media, water filtration media due to its unique structure, allowing particles (sediment) to penetrate deep into the filter bed to provide greater filtration at higher flow rates. The hardness, stability and high surface area of the filter granules makes it a perfect filtration media for virtually every application in the water treatment industry.
Features:

High filtration performance water systems: 5 micron fine particle removal. High capacity filtration throughout the entire filter bed depth provides more than twice the capacity of multimedia filtration. High Service Flow– 3-4 times that of multimedia with superior filtration. Long lasting media (>5 years) not consumed in the process Request our RDWS-NS Sand Filter Catalog and Price Guide via e-mail
Applications
Whole house well water filtration

RO Pretreatment–superior SDI reduction
Cooling Towers–unequalled Turbidity removal
Municipal Water Treatment, pressure and gravity filters–higher flow, lower pressure drop and superior filtration performance
Wastewater Polishing–exceptional TSS removal
Precipitated metals removal
Carwash reclaim and recycling
Irrigation

RDWS-NS Filter SERIES

Part #

Media Cubic ft.

Tank Size

Pipe Size

Approx.

Weight LBS

Service/Peak Flow Rate GPM

Price

Shipping quoted upon request

NS-18

6.0

18 x 65

1.5"

750

22/33gpm

NS-21

7.0

21 x 62

1.5"

900

30/50gpm

NS-24

10.0

24 x 72

2"

1325

35/62gpm

NS-30

15.0

30 x 72

2"

2075

59/98gpm

NS-36

20.0

36 x 72

2"

2700

85/140gpm

Above RDWS-NS filter systems include tank, timer valve, distributor and media support gravel.

High Performance Sediment, Sand and Turbidity Removal System 5 Micron Filtration (Nominal)

Due to weight and ease of maneuverability - Tank and media are shipped separately on pallet.

Each commercial filter includes simple easy to follow step by step filling instructions.

To order call toll free 1-877-788-8387 Prices include filter media - Shipping quoted upon request

Request our RDWS-NS Sand Filter Catalog and Price Guide via e-mail

---
RainDance Water Systems can assist you in all of your water treatment needs. There's no need to go anywhere else. With over 80 years of combined experience in the water treatment business our support team can quickly & accurately answer all of your water filtration questions. Our resources include engineers and water treatment professionals which utilize virtually all known water treatment processes assuring our customers of the most economical, dependable, and environmentally friendly solutions. Our water treatment systems range from domestic residential households, light commercial, large commercial / industrial operations to membrane cleaners, scale inhibitors, and water treatment chemicals.
We offer a full spectrum of water treatment systems including reverse osmosis, emergency gas powered reverse osmosis systems, skid mount water treatment equipment, bottled water filtration, sea water desalination systems, ultraviolet disinfection, membrane cleaning chemicals and scale inhibitors.

Custom water treatment designing - We have the expertise to offer custom designs on any reverse osmosis and water treatment system to fit your application needs. Wall mounted, skid mounted, horizontal, vertical, diamond plate, stainless steel, portable, high pressure, low pressure. In most cases systems are pre-wired and pre-plumbed for easy installation.

Home owners, Raindance Water Systems offers residential whole house water treatment for well and municipal water sources. Choose from our salt free water softeners, iron filters, uv systems, reverse osmosis, high efficiency water softeners, lead, heavy metal removal, chlorine and chemical filtration

Our customers include numerous commercial applications, residential households, business facilities and farms throughout the United States, Spain, Canada, Japan, U.K., Bahamas, Cayman Islands, Indonesia, Taiwan, and Malaysia.

A small sample of our customer base includes: The United States Coast Guard, Washington St. National Park Service, San Diego State University, Palomar College, Quinlan Texas Elementary School, Hunter Industries, Sonance Corp., Owens Brigam Medical, 1st Choice GMAC Realty, Century 21 Realty, Coldwell Banker Realty, Austin Productions, Fairfield Country Club, and Auer Precision Inc. just to name a few.
Home | Commercial Reverse Osmosis | Light Commercial Reverse Osmosis | EDI - Electrodeionization |Pharmaceutical Water Filters | Reverse Osmosis Quote | Iron and Manganese Removal | Chlorine and Chemical Removal | Multi-Media Filters |Water Treatment Chemicals | Reverse Osmosis Membrane Cleaners | Reverse Osmosis Antiscalants | Reverse Osmosis Membranes | Commercial Water Filters | Commercial Filter Housings |Water Treatment Chemical Quote | Reverse Osmosis Membrane Quote || Water Filter Quote | Filter Housing Quote |